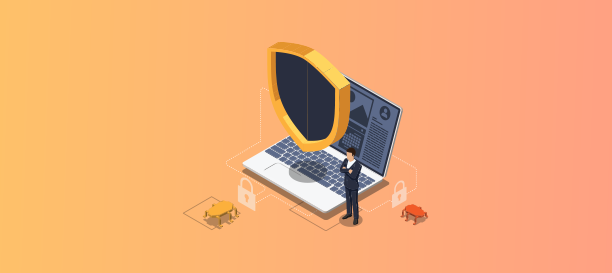 Why Managed Service may be the way to go for your data security
Since effective cybersecurity should be a proactive effort, not reactive, this means that SMBs tend to overlook the entire issue as something that can be pushed forward into the future.
One way to get around this challenge is to have a service level agreement with an MSP. An SLA with a managed service provider offers multiple benefits such as
The obvious one is, you get the benefit of their expertise. An MSP's core job is managing IT infrastructure, so when you bring an MSP onboard to manage your IT infrastructure, you get access to their unparalleled knowledge and expertise, which your internal IT team (even if you have one) may be lacking.

Having an SLA ensures that the MSP prioritizes you over other customers and situations, meaning they are there when you need them.

Your IT infrastructure is consistently monitored and maintained. Depending on the inclusions in your plan, outsourcing your IT to a managed service provider usually takes care of all the mundane, but essential elements of cybersecurity including backups, data recovery, security patches, system upgrades, etc.

Overall, it can help you bring down your IT costs as your payroll expenses in terms of IT can be trimmed or eliminated in some cases.

Having a managed service provider helps you scale, as they can manage the sudden spike and slumps in your IT infrastructure requirements that may be fuelled by various factors such as the holiday season, staff going on vacation, tax seasons, etc.,

A managed service provider can help you draft the right cybersecurity plan for your business and also help you implement it effectively. Further, they can help manage the plan in the long run, ensuring that all the necessary elements are in place and functioning as they are supposed to.
Cybersecurity shouldn't be an afterthought. It is one of the fundamentals of your business structure and should be a part of your core business process. Consult a managed service provider today to learn more about what you can do to keep your business safe and secure from cyber-attacks.